The Graf family in Halbturn has been growing wine for 4 generations. It is located in Northern Burgenland in the Neusiedler See, Seewinkel area. The Pannonian climate and well-suited soil conditions are the guarantee for the production of great quality.
The family winery manages 16 hectares of vineyards according to the guidelines of controlled integrated production, therefore natural viticulture with limited yields.
Philosophy
A constant challenge for our winery is to increase the perfect quality of our wines in order to bring the taste and character of the varieties unadulterated into the bottles through the most modern and gentle cellar technology.
Soils and Climate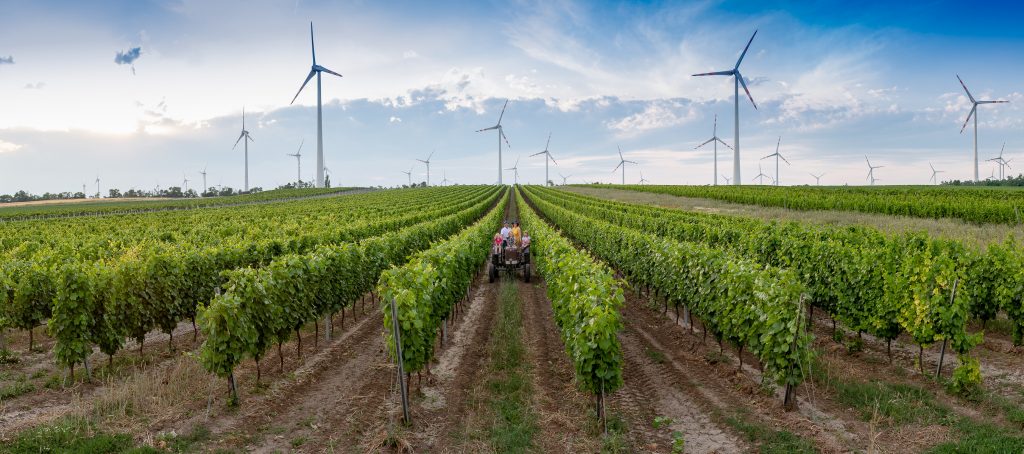 The Seewinkel, in the north-eastern part of Burgenland, with its special microclimate is one of the few big sweet wine strongholds in the world.
Locations
The cultivated area is located in the locations that are called Fuchsenfeld, Kaiserberg, Neuer Aussatz, Söllnerneuriss, Bühläcker, Lehendorfäcker and Bauernwiesäcker.
Controlled integrated viticulture
... is a production method for the economical production of high quality grapes, wine and other grape products. The focus is on the protection of human health, the preservation of production bases and the environment.